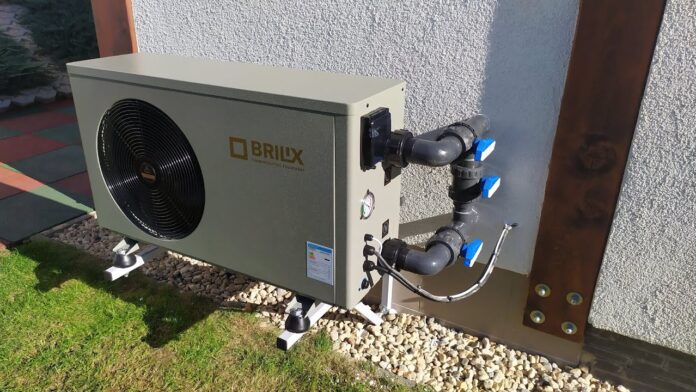 A heated pool is all you need to enjoy when relaxing in the waters. Have you ever wondered how the process of heating the swimming pools happens? Well, you need a pool heat pump that is usually powered with electricity. As you are reading this, you probably want to install a heat pool pump. In this article, we will share with you how to find the right size heat pump that will satisfy your swimming pool needs without many struggles.
In the market, we have a wide range of these products with different functionality and features. They both have advantages and disadvantages in one way or the other. The ideal goal is to get a pool heat pump that will enable you to operate with ease and fit appropriately in your pool. So, how can what do you check to ensure you get the right pool heat pump size? Read below.
Things to note when you want an appropriate heat pool pump size
The Volume of your Pool
The pools are different in many ways. For instance, the shape and the capacity. The time taken to fill your pool can determine the water capacity in the pool. This means that when choosing your pool heat pump, you must have accurate information regarding the water capacity of the pool. The pump you will choose should be proportional to the size of your pool. However, you don't need to stress much about this because when you aren't sure, a professional will always guide you.
Does your pool have a pool cover?
Another aspect that will determine the right pool heat pump is the presence of a pool cover in your swimming pool. The purpose of this pool cover is to retain heat from evaporating so that the pool can stay warm for hours. This is beneficial as it helps save more energy. If you have such a cover, it means that you can use a relatively small pump, and it will function effectively. These covers are available in different shapes and sizes. You can pick the one that will satisfy your needs.
Water Temperature
When you prefer a high rise in water temperature, this means that you will require a large heat pool pump to enhance faster heating. A smaller heat pump might take forever to heat the water to your required standards. So, ensure you define the exact temperature you want in your pool before you get a pool heater.
The average temperature of the surrounding
Different locations have different temperature settings. So, determine how the temperatures change in your location, especially during cold months. This will enable you to choose a pool heater that can withstand temperature changes in your areas, even when on the lowest.
The season you want to use the pump
Again, depending on your location, you can use your pool heater more often or less often, depending on the climate. If the area is always warm, it means you will not use the pump more often, and in such an instance, you can get a small pool heater.
Conclusion
Don't just go to the market and buy any pool heater pump, maybe because of the design, color, and overall looks. Take into consideration your needs in relation to your pool. Use the above tips as a point of reference.